Aunboxsoft Audio Device Installation Guideline
Thanks for your trust in RecMaster! To record sounds smoothly on your Mac, please install RecMaster's sound card driver, Aunboxsoft Audio Device, correctly on your computer.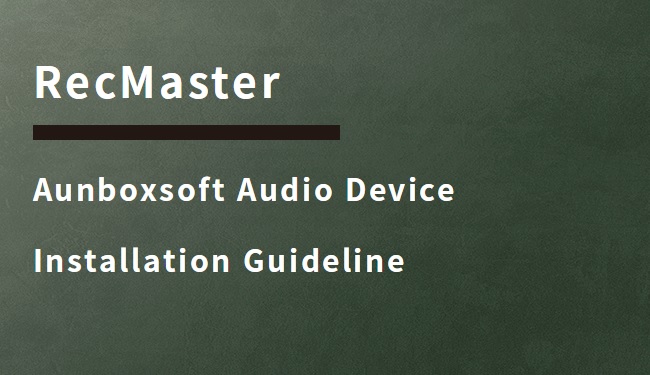 Please follow the steps below to install Aunboxsoft Audio Device.
1.Click "Download Now" to download AunboxsoftAudioDevice software.

2.Double click the downloaded "AunboxsoftAudioDeviceInstaller.pkg" and click "Continue".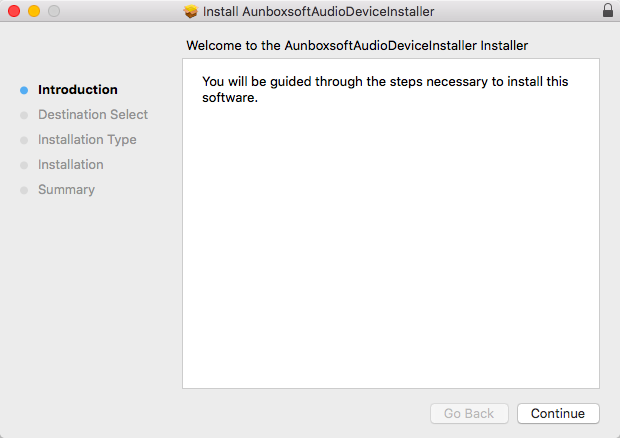 3.Choose change install location as you need, and click "Install".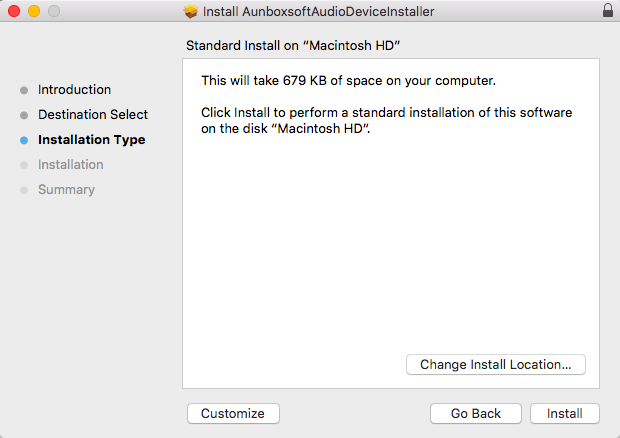 4.Insert the password for your Mac to authorize this installation and click "Install Software".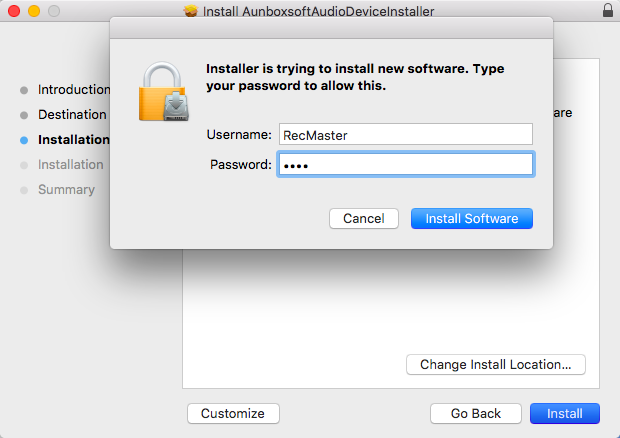 5.Please wait when it's installing.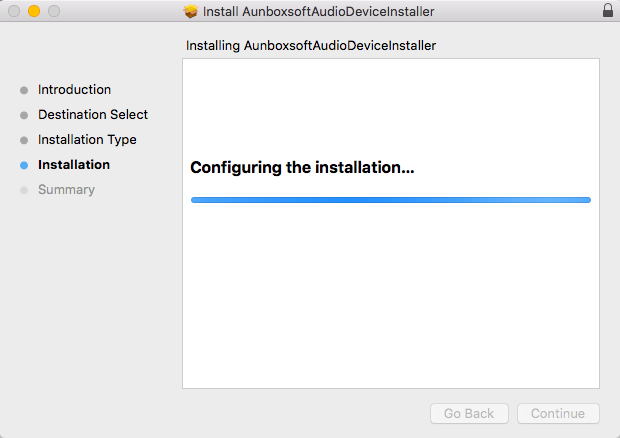 6.Click "Close" when the installation completed.
Notes:
Please set which sound to record, system sound or microphone sound.
Do not change the system's input/output devices during recording.
If you have any questions or you find this article hard to understand, please refer to other tutorials on the official website or get help from our online technical support.